How Do You Know If Your Main Drain Is Clogged?

William Demirdonder

APRIL 16, 2022

No Comments
If you're wondering whether or not you have a blocked drain and to what extent that blockage affects your plumbing system, it's time to read up on some noteworthy blocked drain information.
Blocked drains can occur in any drain or pipe in your home or outside your home, in your outside drains.
This main sewer drain pipe under your garden or driveway is connected to the main drain inside the house, which accepts the wastewater from the individual branch drains serving each plumbing fixture.
This includes all the kitchen, laundry and bathroom sinks, tubs, showers, and toilets, as well as the washing machine and dishwasher.
If the main sewer drain is clogged, it can eventually back up all of the drains in the house (which is why such a clog is considered a plumbing emergency and must be dealt with by a professional plumber).
Your home's "Main Drain" is an important part of your entire plumbing system and when it's clogged it can wreak havoc on your property, causing significant damage.
SIGNS YOUR HOME'S MAIN SEWER DRAIN IS BLOCKED
Here are some signs that you may be experiencing a blocked main drain:
Multiple Drain Blockages

An obvious sign of a main drain clog is when more than one plumbing fixture backs up at the same time. So if your shower drain, toilet and bathroom sink are all suddenly slow to drain or completely not draining at all – you have a problem.

The toilet is often the first thing to stop working properly with the main drain blockage, so start there.

Unusual Activity At Drains

Odd noises, gurgling, slow-draining water are all unusual behaviour for drains and could be a sign of a significant problem. If the unusual activity has not been seen before, and it's only in one drain or fixture you can try to clear the blockage yourself as it may be a localised blockage. Read about how to use a plunger here.

The Toilet Is "on the fritz"

Don't ignore toilet issues – they're a clear sign something is not right. If the toilet is not flushing properly or fully flushing, either filling up with wastewater or not filling at all, there could be main drain blockage.

The Shower And Bathtub Are Filling With Water

If you're standing in a shower and the water is not draining properly OR water is coming back up through the drain then there's a blockage. You can check to see if the shower drain or the bathtub drains are blocks, but if they're filing with wastewater then there's a significant chance it's a main drain blockage.

The Washing Machine Is Affecting The Toilet

If you've noticed every time the washing machine drains, the toilet starts to flood or water comes back up through the closest sink, then it's a good sign the main drain is blocked.

A Blocked Outside Drain

Blockages occurring outside of the house in the main sewer line are more serious in nature and can be far more destructive if left alone. If you are seeing signs of a main sewer drain blockage, you will need to contact a licensed Sydney plumber or blocked drain specialist ASAP.

You really don't want to see raw sewerage backing up and flooding the house in the middle of the night!
Signs of a main sewer line blockage:
Multiple plumbing fixtures blocking up at the same time
The overflow relief gully outside of your house is overflowing with water
Cracks in concrete with water seepage
Overflowing grates, floor waste or gutters
Distinctive sewage smells
Unusually soggy garden spots or areas of super growth
What Causes A Main Drain Blockage?
A blocked main sewer line can occur for a number of reasons.
When there is a blockage in the Sydney Water Main in your street
An obstruction in your pipes from a foreign object being lodged in your pipes
An obstruction in your pipes from a "fatberg" being created over time by flushing 'undesireable' materials, fats and grease down your drains and toilet.
An infiltration of tree roots taking up residence in your pipes
What Is A Fatberg?
Check out this video for a short explanation:
How To Unblock A Main Drain Blockage
Please know that a blocked sewer line is considered to be a plumbing emergency and MUST be handled by a professional, licensed plumber who has the experience and expertise to deal with the issue.
If your property is experiencing a blocked sewer line please call our team of blocked drain specialists now on 0480 024 323 or book a service online here.
TIPS TO MAINTAIN YOUR SEWER DRAINS
Start inside the house, with what is being flushed down the toilet. Remember the 3 P's: Pee, Poop, Paper (toilet). Anything else gets binned not flushed!
Do not flush 'flushable' wipes, baby wipes, wet wipes or any other kind of makeup remover wipes down the toilet.
Be mindful of the trees on the property and surrounding areas and if you suspect a tree root infiltration, book in a blocked drain specialist ASAP to inspect your sewer line for any broken lines, cracked pipes or blockages.
You can inspect the Overflow Relief Gully quarterly to check on the water levels. A high water level could mean a partial blockage on your sewer line and you should book in a blocked drain specialist to take a look.
Never glue the Overflow Relief Gully grate or cover the grate. Leave the grate uncovered at all times – it's meant to pop up if an overflow of sewerage occurs, so covering the grate can redirect an overflow of sewerage into your property – and you really don't want that!
At the end of the day, anything associated with your main drain or your sewer line MUST be handled by a professional who knows what they're doing, is experienced and licensed and can handle the dangerous material of raw sewage. Please call our team of blocked drain specialists now on 0480 024 323 for a $0 quote on unblocking and fixing your main drain blockage or book a service online here.
Share This On Social Media
Leave a Reply
Your email address will not be published.Required fields are marked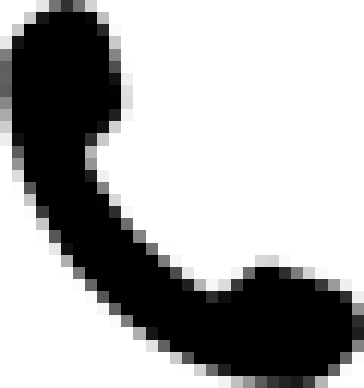 0480 024 323