Sydney'S #1 PIPE RELINING EXPERTS
If you are experiencing consistently blocked drains, slow-flowing water, or you've seen dramatic changes in your garden's lawn you could have a broken or cracked pipe which needs urgent pipe relining solutions.
Pipe relining is the best solution for repairing challenging and damaged pipes. Known as a "no-dig" solution and considerably less impactful than any other pipe repair option. It's quiet, quick, and clean, which is why it's becoming the go-to service for our Sydney clients who are looking for a long-term solution that won't disrupt the home or garden.
Pipe relining, also known as Cured-In-Place Pipelining (CIPP), simply creates a pipe within the existing line. This cured-in-place pipe is a trenchless rehabilitation method used to repair existing pipelines. Our relining company uses a two-part epoxy that's pulled through the pipe and expanded to leave a hard fibreglass shell that roots cannot penetrate. These new pipe lining systems are up to 4 times stronger than a new PVC pipe and are perfect for sewer pipe repair, especially for earthenware pipework.
TRENCHLESS PIPE REPAIR In Sydney
The lovely, leafy green streets of Sydney are beautiful. However, what you don't see underneath your neighbourhood streets is the extensive tree root system that feeds all the green trees! As a result, root damage is a prevalent plumbing issue in Sydney. Root damage occurs when trees search for nutrients, infiltrate small cracks or faults in household and garden pipes, and widen them, causing severe structural problems.
VIP Drains extensive experience in treating tree root damaged pipes. Our expert team inspects the pipe system with a CCTV camera to see exactly where the tree roots have taken residence. We then clear out the roots with a high-pressure jet. Then we reline the walls of your pipe with a two-part epoxy resin, creating a new pipe within your existing line. So don't let cracked, blocked, or leaking pipes ruin your day. Contact our Sydney pipe relining services available 24/7.
ABOUT Sydney PIPE RELINING
Sydney Plumbing repairs need high-quality parts and attention to detail so that they do not reoccur. Problem identification also needs to be fast. If you are looking for a drain plumber in Sydney, then VIP Drains is the team to fix plumbing issues.
We are your trusted local pipe relining in Sydney with over 25 years of plumbing experience in offering premium solutions at affordable pricing on any job. No matter what time of the day or night, our Sydney plumbers are always just a phone call away.
WE REPAIR DRAIN & PIPE IN SYDNEY
0480 024 323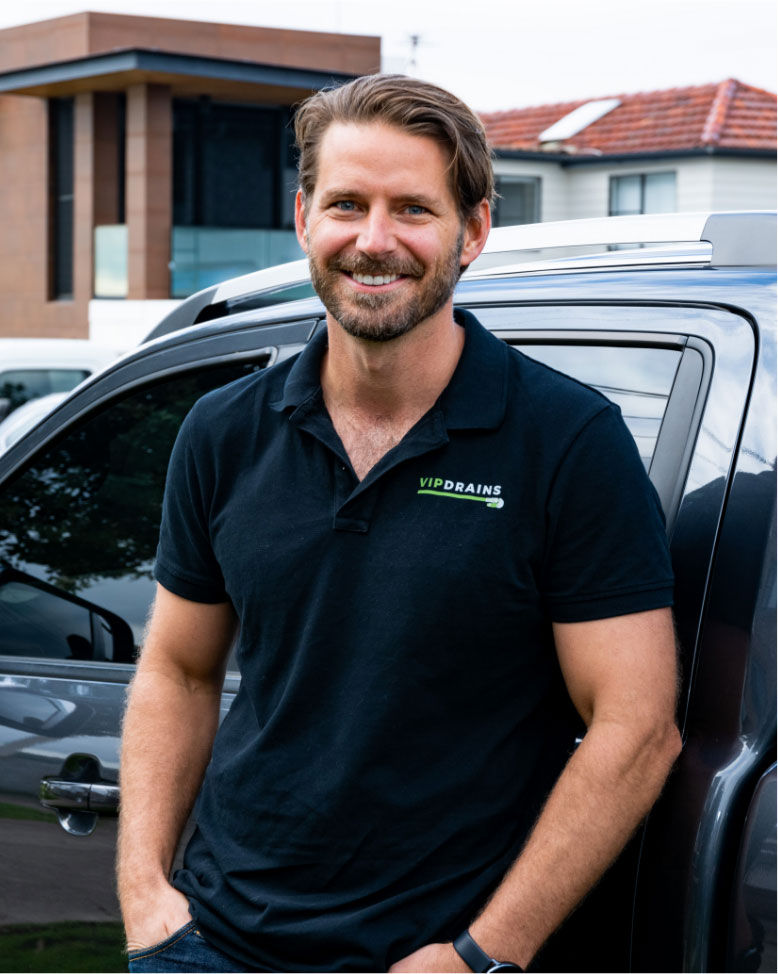 GUARANTEED SAME DAY SERVICE

5 STAR SERVICE FOR LOCAL COMMUNITY

LOCAL BUSINESS AWARD WINNER

LICENSED MASTER PLUMBER
BLAST YOUR DRAINS CLEAR THIS FRIDAY WITH OUR HIGH PRESSURE WATER JETTER FROM $199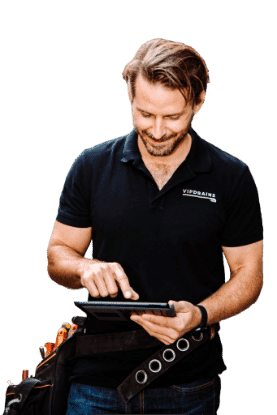 EQUIPMENT THAT WE USE TO COMPLETE SYDNEY PIPE RELINING
If you're looking for a 'plumber near me', why not give VIP drains a call today the plumber Sydney locals rely on. From repairs and replacements, through to new installations, we are the plumber now on call 24/7 able to provide you with a comprehensive plumbing service at competitive prices. We are proudly the plumbers Sydney turn to as a 24/7 after-hour plumber.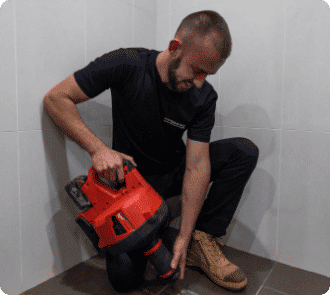 Electric Eel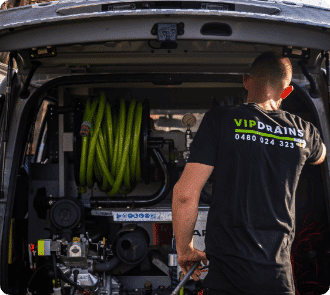 Jet Blaster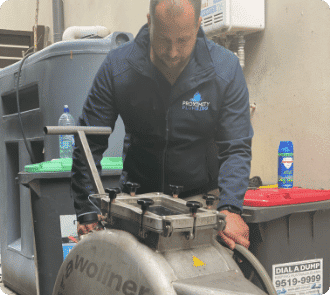 Pipe Relining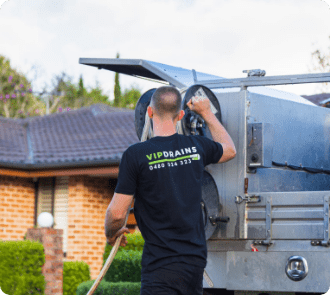 CCTV Camera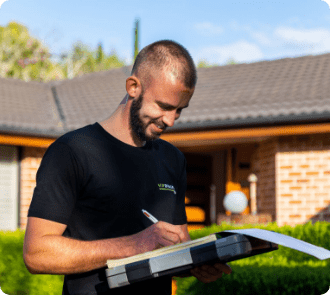 Preventative Maintenance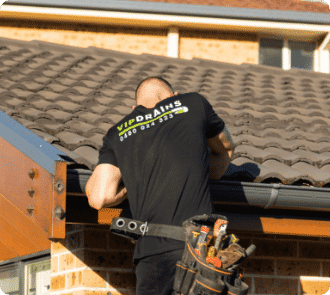 Hydro Jetting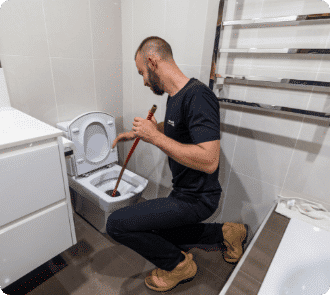 Hand Tools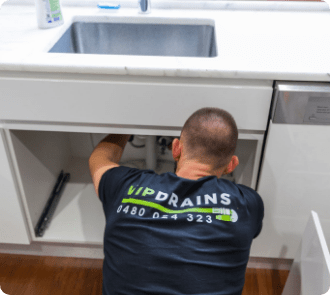 Chemical Treeatment
TRENCHLESS PIPE RELINING SYDNEY METHOD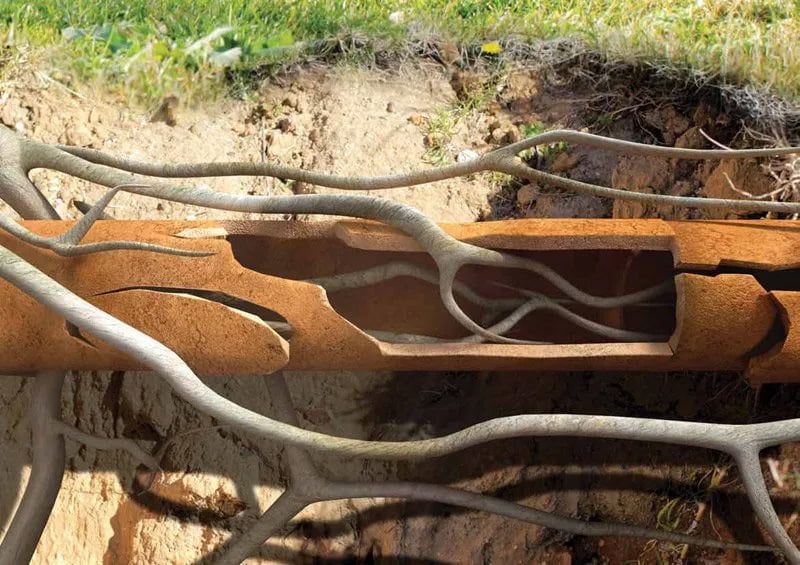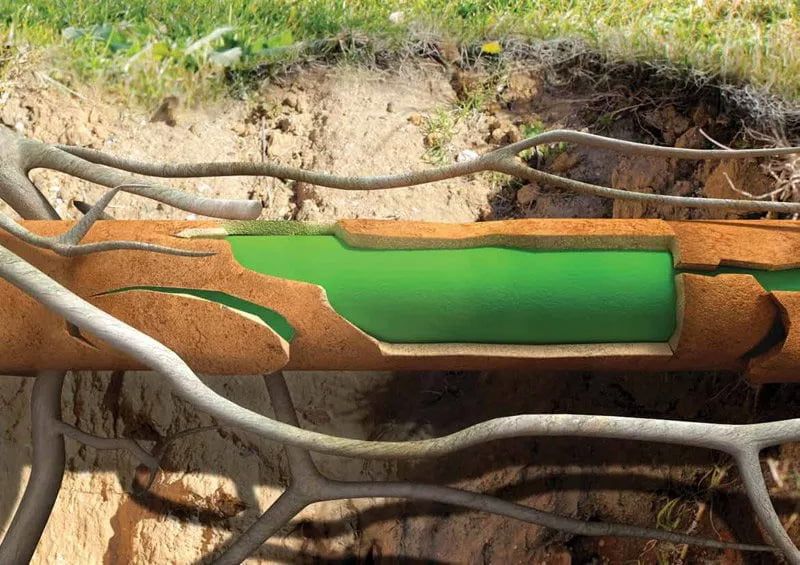 HOW MUCH DOES
PIPE RELINING COST SYDNEY?
On average, pipe relining costs will vary between $450 – $1000 per metre. The investment of relining your pipes will depend on a variety of factors, including: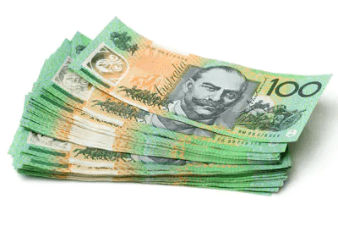 The size of the pipes being relined
The location of the pipes being relined
The accessibility of the pipes being relined
The condition of the pipe being relined
The diameter of the pipe being relined. (Smaller Diameter Pipes Are More Expensive)
If you're wondering whether relining your pipes is worth the investment, you must consider the costs of digging and excavation vs the cost of pipe relining as well as the disruption to your home and yard. The facts are: if you have a broken or cracked pipe, it must be repaired. In most situations relining is the method of repair that makes the most sense.
FACTORS THAT AFFECT

PIPE RELINING COST

It can be based on several factors. A few of them are described below for you to have a better insight:

The Pipeline diameter: The diameter of the pipeline that requires relining plays a significant role in determining the overall cost. If the diameter is small, less material would be required to get the job done. Hence, you'd have to spend a lesser amount of money and vice versa.

Length of the Damaged Area: The overall length of the damaged area is also one of the crucial factors in determining the price. You'd be required to pay lower if the damaged area is considerably smaller.

Access To The Damaged Section: Depending on how streamlined it is to gain access to the damaged section of the pipeline is also factored into how much you pay. Should the process require any necessary digging, the cost will be more.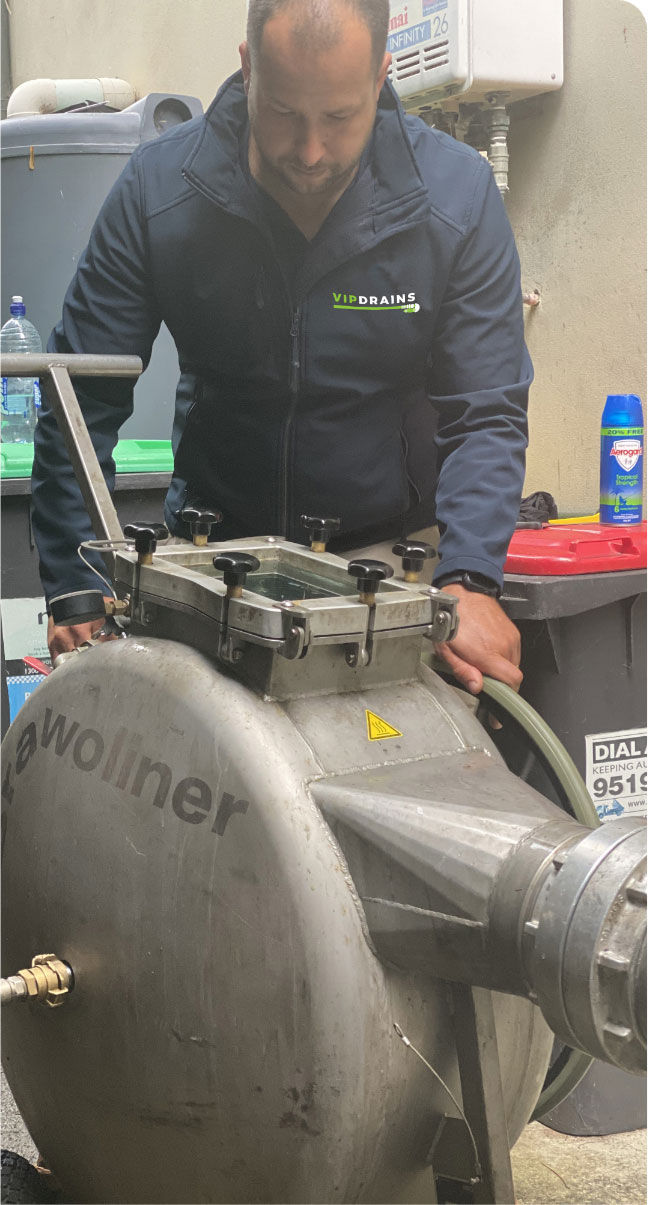 WHEN SHOULD YOU CONSIDER

PIPE RELINING?
Pipe relining is a trusted method of pipe repair in Sydney for many reasons and you should consider pipe relining as the method of repair for your damaged pipes if you're facing any of these scenarios:
1. If the pipes that need to be replaced lie below a concrete slab.
2. If the pipes are below a building.
3. If the pipes are below a heritage tree.
4. If the pipes are extremely deep and would be a difficult or risky dig up.
5. If the pipes are below a pool or pond.
6. If the pipes are below the street or driveway.
7. If the pipes are below a beautiful, landscaped garden that you do not want to destroy or damage.
ADVANTAGES OF

SYDNEY PIPE RELINING
Not only is relining your pipes an excellent, smart, innovative solution to fix your broken pipes but there are also some other reasons why it is crucial to get your pipes relined!
1. Less Invasive

Unlike traditional techniques, pipe relining does not require deep excavation, which means minimal property damage.

2. Cost-Effective

No need to worry about coming across the problem again and again and seeing more dollars spent on the same issue.

3. Long-Lasting

Aside from the relining that can last you up to a hundred years, we also offer a pipe relining guarantee with a 35-year installation guarantee.
ABOUT
BRAWOLINER
Brawoliner is an innovative German technology created for repairing pipes without the need for excavation. More importantly, unlike many of the other liners, the Brawoliner® products are an Australian Watermark approved product, ensuring the warranty advertised is backed legally. Brawoliner continues to be manufactured strictly in Germany and exported to Australia for the Australian market to only licensed and certified Brawoliner installers. It also has elastic qualities that enable it to maintain its resilience throughout multiple bends and tapers.
THE BENEFITS OF PIPE

RELINING INCLUDE
Guaranteed for 35 years.
Keeps out all tree roots.
Prevents contamination of water by elements (like lead) leaching into pipes.
No digging or excavation required.
Minimal disruption to your home and yard.
Faster and more affordable than open construction.
4 x stronger than a standard PVC pipe
Our piping has a 50-year life expectancy.
Reduced impact on the environment.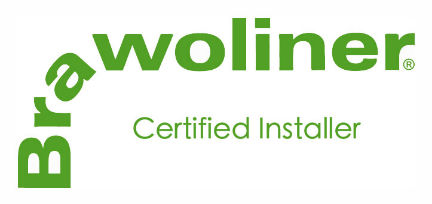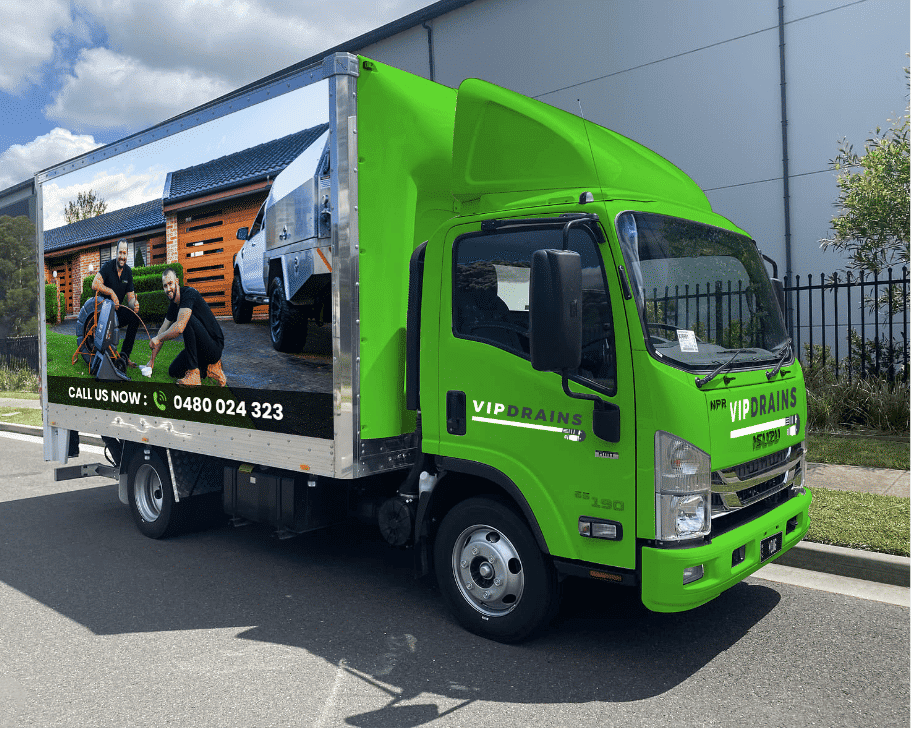 8
REASON TO CHOOSE VIP
DRAINS
Despite what others may tell you, not all relining is the same and it's important to ask your preferred reline installer if their products are watermarked. A watermark certification is a mandatory certification for relining products to ensure they are fit for purpose and appropriately authorised for use.
A certified brawoliner installer and trained at brawoliner
No obligation free quotes
Over a thousand + successful jobs for clients within the Eastern Suburbs
One of few plumber who successful carry out relining for others plumbers
We honour our work by returning each year $0 to carry out CCTV audit
We provid you with a report outlining the recommendations to remedy the problem using relining or dig up replacement methods
We discuss their options for immediate works if required
We provide annual inspections and ongoing maintenance on our completed works so they know that their investment is safe
If the product does not comply with Australian Standards AS3500 and there is an issue with the liner or product and the product fails, the client is not covered.
WHO IS RESPONSIBLE FOR PIPE BLOCKAGE IN SYDNEY
A blocked sewer line can very quickly get really unpleasant so it's important to get repairs or drain clearing started as soon as possible. Homeowners are responsible for maintaining the drains and wastewater systems within the boundaries of their property. This means that it is up to the homeowner to organise and pay for any sewer or stormwater repairs that occur within these boundaries.
In New South Wales, local councils have the responsibility to manage stormwater drains and systems from public land (for example, roads and parks), private land that pays council rates or other land like Department of Housing properties. Any stormwater drainage that occurs on your property is your responsibility, including maintenance of all piping on your land up until it connects with the water main.
You are also responsible for all runoff that occurs from your property, which includes any possible pollutants. Generally, once stormwater leaves your property properly and in accordance with the relevant guidelines and regulations, local councils and Sydney Water are responsible for stormwater drainage in Sydney. This includes the infrastructure and the water running through it!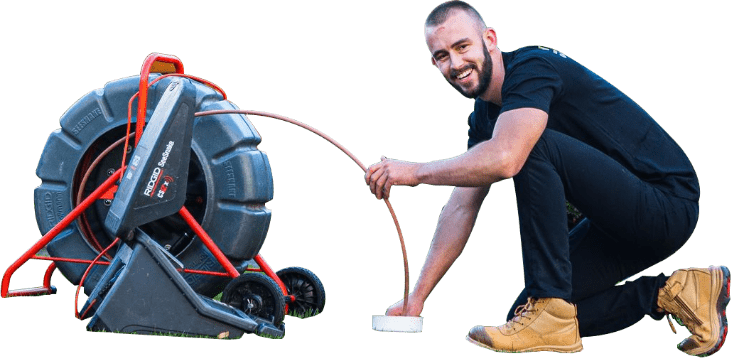 HOW CAN WE
HELP YOU TODAY
VIP Drains are a family owned and operated company who pride us on quick response, great communication, respect, and professionalism in the industry. It was started with one thing in mind; we wanted to give Sydney households the very best experience in customer service. It's also important that you work with the best plumber Sydney has to offer that utilizes the latest tools and technology to best understand exactly what kind of emergency you are dealing with in the first place.
Our experienced staff together with a trusted network of other trades allows us to complete jobs start to finish, there is no job too big or too small. We keep up to date with the latest plumbing technology to ensure your plumbing issues are diagnosed and fixed to the highest standard. That is still our #1 priority to this day! Open 24 hours a day, 365 days a year. Remember any old Sydney plumber can unblock a drain but Sydney's Favourite Local Plumbers go the next step and educate you on how to eliminate the issue for good.
State-Of-The-Art Plumbing Solutions
Friendly And Approachable Experts
Risk-Free Guarantee
We Charge Per Job, Not By Hour
Upfront Pricing
We Charge Per Job, Not By Hour
READ MORE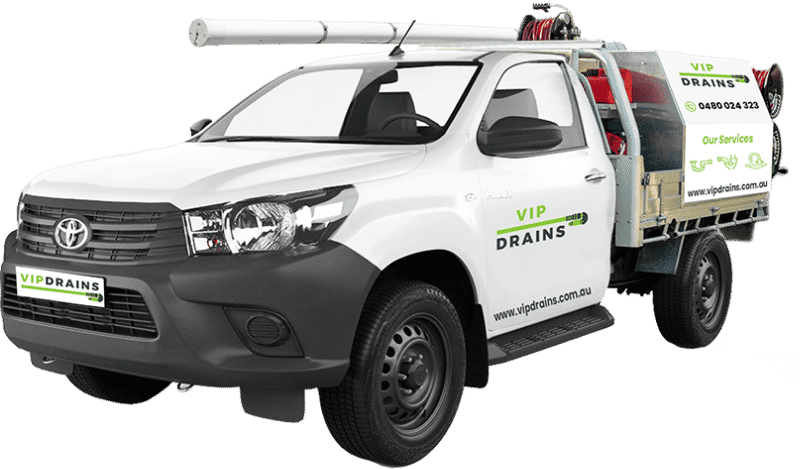 SAME DAY SYDNEY SERVICE GUARANTEE
$50 OFF
Any service when you book online
PROFESSIONAL INDUSTRY ASSOCIATIONS
We pride ourselves on our proactive commitment toward industry best practises. We play an active role in maintaining the highest standards throughout the plumbing industry. We proudly support all plumbers members of these prestige's associations.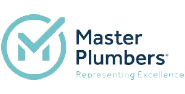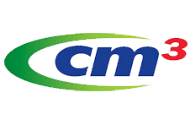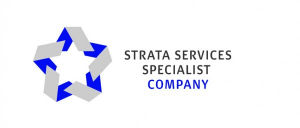 AREAS WE SERVICE
SYDNEY
NORTHERN BEACHES
NORTH SHORE
EASTERN SUBURBS
INNER WEST SYDNEY
HILLS DISTRICT
WESTERN SYDNEY
SOUTH WEST SYDNEY
HAWKESBURY
SEARCH FOR A

PLUMBER NEAR ME
or see a full list of service suburbs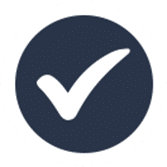 Same Price After Hours**
Whether it's a public holiday, weekend or late at night, we charge the same great rates across all services.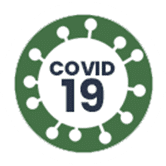 COVID-19 We're Open
For all general maintenance and emergency services, we can be there within the hour and COVID-19 has not changed this.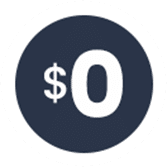 Interest Free Payment Options**
We offer $0 deposit, interest free options, as well as Zip Pay, so you can pay in easy and flexible instalments
SYDNEY PLUMBING FREQUENTLY ASKED
QUESTIONS
LATEST SYDNEY
PLUMBING BLOG POST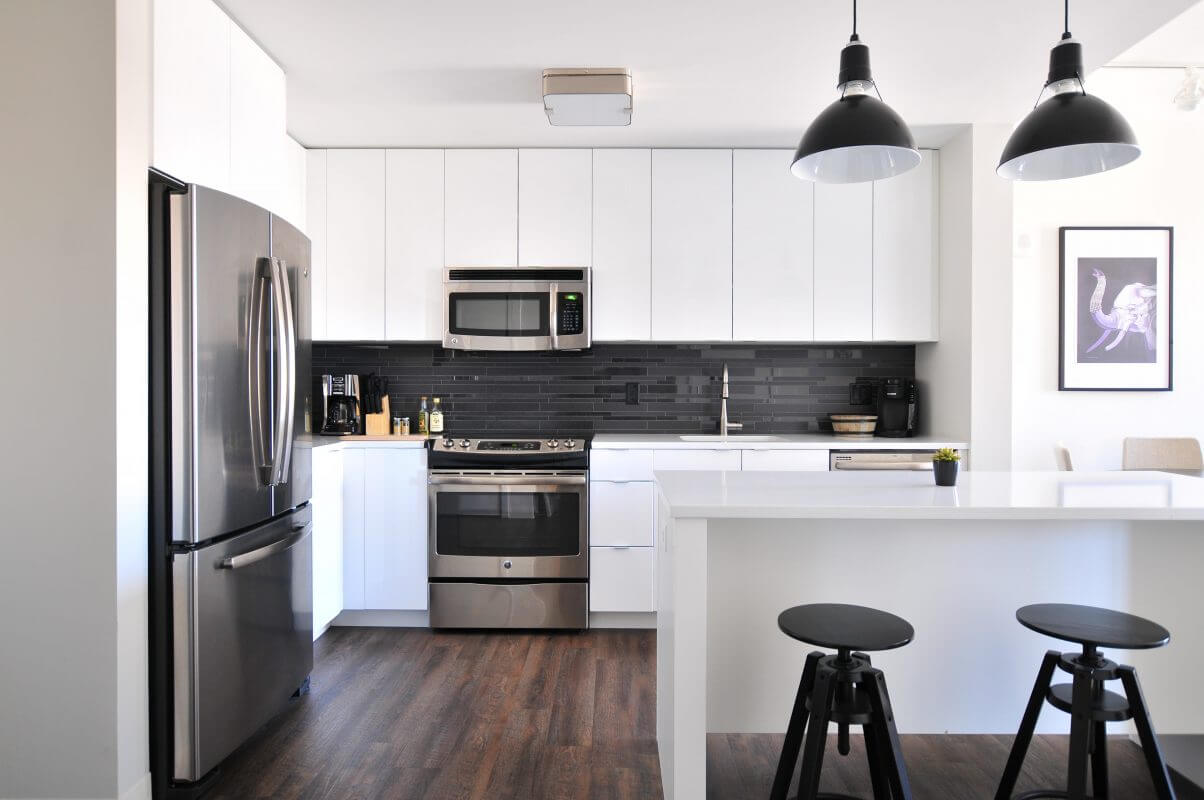 Who Is Responsible For Clogged Drain? Te
If you're renting a property you (the tenant) are responsible for calling any maintenance issues, including blocked drains, to the attention of the landlord who manages your property ASAP.
Read More >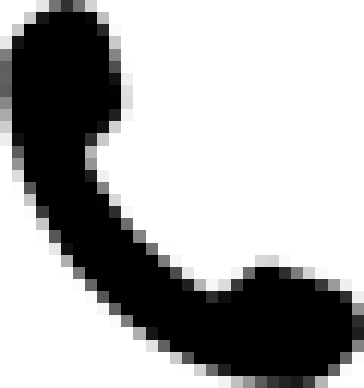 0480 024 323