How To Use Drain Plungers and Types of Drain Plungers

William Demirdonder

MAY 10, 2022

No Comments
The humble plunger: sidekick to all plumbers and a household necessity!
Plungers have stood the test of time because they are excellent at unclogging blocked drains and toilets in a snap and have little to no risk to the user. So a Mum or Dad can easily grab a plunger and attempt to unclog a drain or toilet around the home.
In this article, we'll break down the trusty plunger, its benefits and a brief explanation of how to use a plunger to unblock a drain.
A note from the pros: Plungers are great tools at unclogging smaller, everyday blockages in your home. For more involved or larger blockages, please call our team to inspect your blocked drain before you take any DIY action. You may be putting yourself or your family at risk.
Types of blocked drains that should not be attempted to clear with a plunger include any pipes that have been infiltrated by tree roots, any pipes or sewer lines that you know have extensive blockages and any pipes you suspect are fractured, split or broken.
What Is A Drain Plunger?
A simple stick made from plastic or wood, with a suction cup attached. That's as complicated as a plunger gets. However, there are different types of plungers used to attack different blockages (more on that later) and they come in different sizes.
Why Would You Need To Use A Plunger?
A blocked kitchen sink or blocked laundry drain, maybe a blocked shower drain or blocked toilet – these types of blockages can all be attempted to clear with a plunger.
Any drain that is not operating at 100% efficiency or a slow draining or clogged toilet, can be attempted to unblock with a plunger.
A plunger will work best with a minor blockage; that's why they're the first line of defence for any DIY plumbing. A minor or small blockage is one that does not have a lasting effect or impact on the rest of your plumbing system.
A minor blockage could be a toilet that is slow draining with too much toilet paper, a shower drain that is clogged with hair or a kitchen sink with a build-up of scraps and food debris.
The Benefits Of Using A Plunger
The benefits of using a plunger to unclog your drains are that they are affordable and efficient. They have little to no risk to the user and are a safer option than using corrosive drain cleaner products.
Plus – they work! Plungers are great tools and they are always at the top of a plumber's toolbox for a reason. They work to unblock drain blockages all around the house including the kitchen, laundry and bathroom.
Did You Know: Not All Plungers Are Created Equal?
There are different types of plungers for different types of blockages. Knowing which plunger to select for your job comes down to knowing exactly what type of blockage you have and what type of drain is blocked.
With most things in life, you get what you pay for. So you will see a plunger for under $10 and you will see a plunger around the $50 mark. The extra dollars will get you a superior product and give you a plunger to last longer and keep on standby for any future blockages.
Types Of Plungers
1. The most common type of plunger is a CUP or SINK Plunger.
This is the type of plunger that you will see on plumbing company logos and in any plumber sketch on TV!
What Are Cup Plungers Best At?
They are most effective for unclogging drains with a flat surface. This could be your kitchen sink, laundry sink, bathroom sink or shower drain. For this plunger, having a flat surface is necessary as the cup forms a tight seal over the drain. The vacuum seal is necessary for the pressure to dislodge the blockage.
Kinetic 14cm Large Sink Drain Plunger. Available at Bunnings for $6.90
2. The second most common type of plunger is a FLANGE or TOILET Plunger.
Flange plungers (also known as toilet plungers) are similar to a cup plunger however they have an added soft rubber flap (this is the flange) that folds from the inside cup and allows for access to curved surfaces.
What Are Cup Plungers Best At?
As the name suggests, they are excellent at unblocking toilets! They are designed to get a good seal around the toilet drain (which is curved as opposed to a flat sink).
The soft flange is able to fit most drains and could be a multi-purpose plunger however because you'd use this in the toilet, let's keep things hygienic and only use it for the toilet. For other drains around the house, invest in a separate plunger.
(Plunger Only) – Plumb Craft 7506810 Maximum Plunging Power Toilet and Drain Plunger. Available from Kogan
3. The third type of plunger is the ACCORDION Plunger.
Made from moulded plastic and able to create more force than a flange, this nifty little plunger is designed to unblock toilets only. You won't be able to use this little guy on a kitchen sink.
What Are Accordion Plungers Best At?
They excel at unblocking toilets only.
Plunger Master Toilet Commercial MP500 530 X 80mm
The regular price is $24.99 at Mitre 10.
How To Use A Plunger To Unclog Your Blockage
Ready to bust out your plunger and unblock that drain?
Firstly, get a drop sheet and a bucket handy. Plunging can sometimes get messy so be prepared if a lot of 'stuff' comes up that you have somewhere to put it, and utensils to quickly clean up. Next, select the plunger you've determined is best for the job!
Then cover the drain opening and let some air out of the plunger – you're trying to create that essential vacuum seal which is important to create the force to unclog your blockage.
Position the plunger so that the handle is straight – if you have a plunger on an angle you won't generate as much pressure and you could break the seal and need to start again.
Thrust the plunger up and down using quite a bit of force. Maintaining the seal is important at this step.
Keep going and try to unblock that drain until you hear a blockage move or feel it!
When the blockage is clear, let some water run down the drain for a few minutes or flush the toilet (if you're unblocking a toilet) a few times.
Pro Safety Tip: Do not use a plunger on a drain you've recently poured a chemical drain cleaner into. You could see the chemical cleaner come back at you and create an injury.
Where Can You Buy A Plunger?
Almost any home department of any store or hardware store.
Plunger Not Cutting It?
For more muscle and professional cleaning of your blocked drain, please call our team at VIP Drains today for a $0 quote.
Looking for more information on how to avoid blocked drains? Read this article.
And also check the List of Benefits of Regular Drain Cleaning
Share This On Social Media
Leave a Reply
Your email address will not be published.Required fields are marked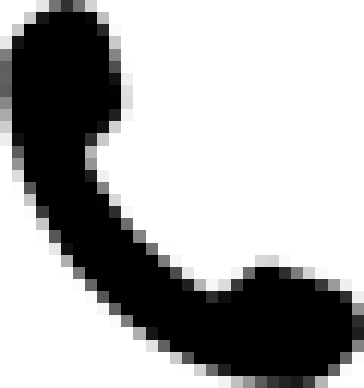 0480 024 323